Why Choose Us
Core Concept Computer Services, established in 2008, providing services and support to home and business users. We support Microsoft Windows operating systems, including Windows Server and active directory and we offer backup solutions to suit your business requirements. We provide Mesh network installations and we can help with the installation of VoIP Phones, including the migration from your current provider.
We hold all relevant insurance and our work is covered by a warranty subject to conditions. Additionally, we hold a Data Protection Certificate.
Who We Are
Core Concept Computer Services provides PC computer and laptop repair services to both residential and business Clients in Scarborough, Ryedale, Whitby, York and throughout North Yorkshire.
View Services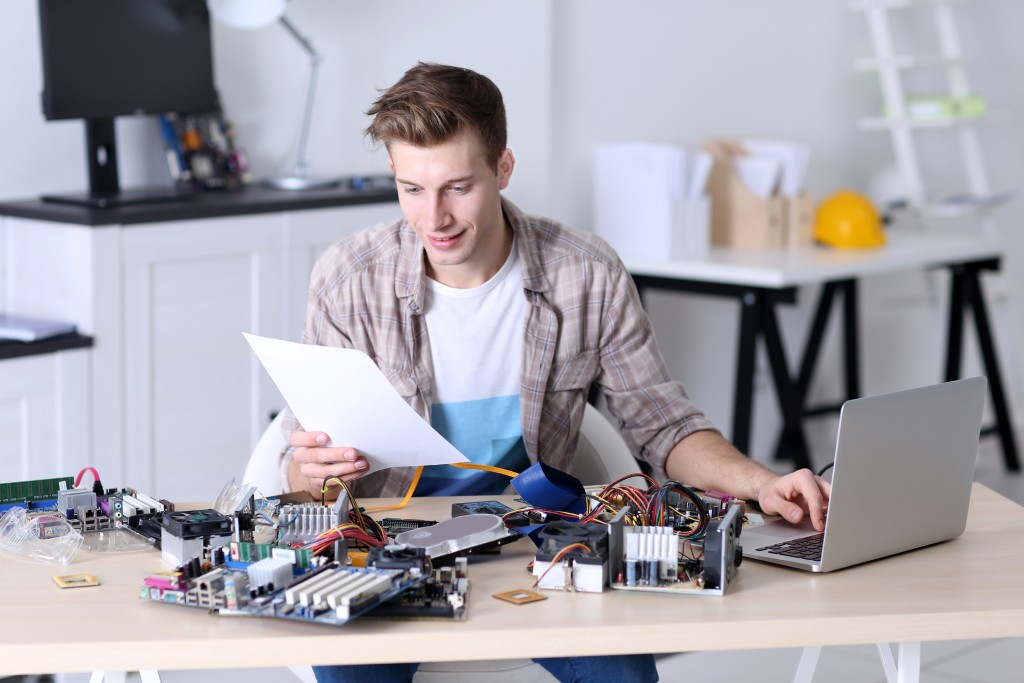 Our Services
We are one of the best PC computer service and support providers in the Scarborough area and our IT Technicians provide mobile support services at your home/office.
Core Concept Computer Services provide a data wiping services for computer hard drives, mobile devices, usb sticks and other media.
What Clients Say?
Here are testimonials from clients that we have worked with and are happy to share
their opinion about the process and the results.
I took my laptop to Core Concept and was very impressed with their inexpensive and fast service. My computer got a virus, which affected my data, and they were able to restore all of my pictures and documents.. PR - Scarborough, North Yorkshire. As an competitive PC Gamer my computer's performance and specification is of the upmost importance to me. Core-Concepts are the only company locally who I would trust with the maintenance and care of my rig as they alone, locally, have the expertise to work with high specification gaming PCs. I wouldn't trust anyone else.. SB - Scarborough, North Yorkshire Exceptional Service & price ... would highly recommend. PW - Burniston, Scarborough I lived in the UK for ten years and moved back home to France this year. I've been having problems with my computer recently as its been running slowly and I've had a lot of problems with my internet too. As my computer is set up in English I contacted a friend in the UK who recommended me Core concepts. They remotely controlled my computer from the UK, fixing all the issues. 🙂 I'm really pleased with their service, I cant recommend them highly enough! Catherine - France Fast, efficient and friendly service. First class repair and at a very reasonable rate. Highly recommended! MB - Filey, North Yorkshire. *(reviews taken from Google Business) I have used Core Concept on a number of occasions and have always found them to be efficient, helpful and very reasonably priced. Nothing is too much trouble and although I am not a techie person, the team took the trouble to explain what they're doing. I would definitely recommend Core Concept for anyone wanting technical support for their business and I will be using them again in the future. FY - Scarborough, North Yorkshire. www.faithyoungwriter.co.uk